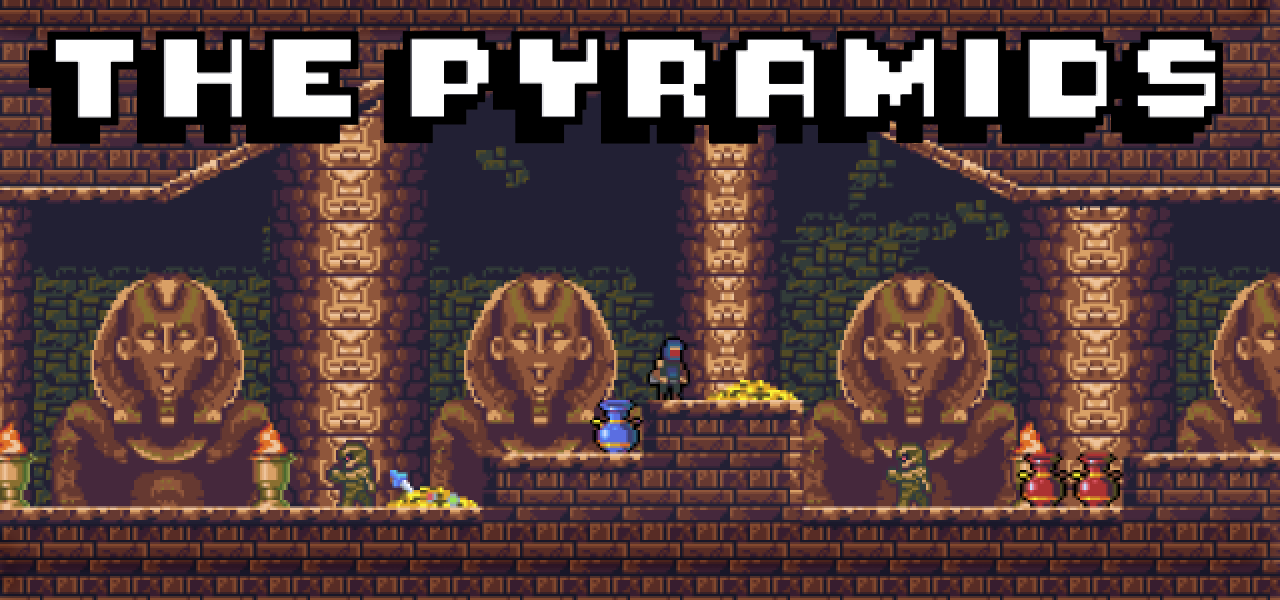 The Pyramids
A new FREE update for The Pyramids Asset Pack has been released for all current and future owners!
New in this update:

Sand Decals
These decals enable you to stylistically alter some of the existing and newly included floor and wall tiles.
Blend tiles in seamlessly with quicksand tiles to create more gradual transitions.

Stone Bricks
These tiles help increase the variety of backgrounds and walls in surprising ways.
Pillar Variations
A variety of color variations for the existing pillar tiles have been included to help blend them in more seamlessly with new and existing tiles.
Hieroglyphics
These decals should not be uncommon in an Egyptian tomb, as such these have been included and blend in seamlessly with all background tiles.